Express your feelings for your loved one. At Smith Funeral Chapel, we offer a selection of caskets and urns so that you can honor and remember your loved one in a personal way.
We offer many types of wood and metal caskets, keepsake urns, and cremation options including rental caskets.
Corner Art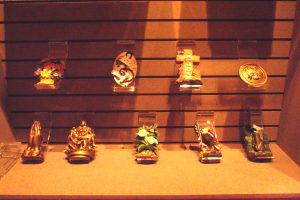 The Eternal Reflections corner art collection gives you a unique way to honor your loved one with one-of-a-kind art. The art is a beautiful and meaningful addition to a casket.
Our Options Include
10 kinds of wood caskets
12 kinds of metal caskets
3 options for cremation containers
Rental caskets
Urns and keepsake urns