Erin Smith
Licensed Funeral Director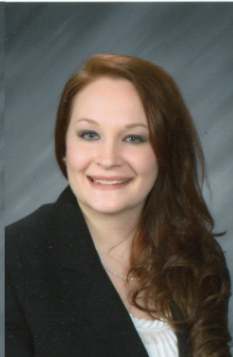 After graduating from Fall Creek Highschool in Fall Creek, WI in 2007, Erin attended college at University of Wisconsin – Stout and UWEC. While attending college at Stout, Erin sang in an honors choir. After college, Erin followed in her father Steven's footsteps and attended Worsham Mortuary College in Illinois where she graduated in 2013. She then moved back to Eau Claire and began working at Smith Funeral Chapel. Erin is a third generation funeral director and had always wanted to work in the family business. When she's not working, Erin loves to spend time with her family and friends, read, and travel. She also loves animals and has dogs, cats, pigs, and chickens at home.
Eliza Smith
Office Administrator
Eliza grew up in Fall Creek and graduated from Fall Creek high school in 2009. After high school, she attended the University of Wisconsin – Stout and graduated in 2015 with a Bachelor's in Human Development and Family Studies and a Bachelor's in Hospitality and Tourism Management. Upon graduation, she moved to Prescott Arizona and lived there for three years. While living in Arizona, she enjoyed working, hiking, and traveling. Eliza met her  husband, Diego, while living in Arizona and they moved back to Wisconsin in 2018. Diego and Eliza had a baby boy in 2019 and love him so much. They also have a dog named Hazel and a cat named Bonnie Maria. Eliza enjoys spending time with family and friends, being a mom, traveling, sewing, and baking.
Amanda Wahleithner
Funeral Director Assistant
Originally from Vernal, Utah.  Amanda moved to Wisconsin in 2000. She attended Concordia University in Mequon, WI majoring in Social Work, and is now studying to be certified as a Preneed Specialist to further assist people and to develop great rapport with clients.
Alongside her husband, Marcus they are raising two sweet children, Trey and Taelyn. They also have a lab named Raider and a Mastador named Oakley. She has attended Peace Lutheran Church in Eau Claire for many years, helping out with children's ministry classes and activities. Her great love for people and having compassion helps her make positive impact in serving client families. Amanda takes great pride in helping families at Smith Funeral Chapel and Crematory. It is her hope that she can make a difference for someone.
Outside of the funeral business Amanda enjoys attending her son's sporting events, spending time outdoors, crafting, and most importantly having quality time with her family and friends.