Planning ahead brings peace of mind, financial benefits and is truly a gift of love.
Let us help you put your final wishes in writing. We will make the process simple by guiding you through all the decisions from your choice on disposition to planning the perfect celebration. This way you can rest assured knowing the burden is not left for your family.
Benefits of Planning Ahead
Planning for the inevitable.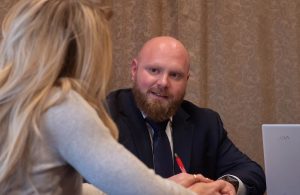 It feels good knowing your plans are in order. Planning ahead provides you peace of mind that your personal wishes are known and protects your family from having to make tough decisions during a time of extreme stress and grief.
There are many benefits to planning ahead…
Your cost will not increase. When you plan and fund your funeral in advance, it is purchased at today's prices. Your family will not experience the rising costs of inflation.
The plan is regarded as an exempt asset. If you apply for Medicaid, SSI benefits, federal bankruptcy, or apply for nursing home care, your pre-need funds are safe.
The plan grows in value. Unlike life insurance and final expense policies, a pre-need plan grows in value! Any excess funds are returned to the beneficiaries tax-free.
It's transferable. If you should move out of state, or simply choose another funeral home, your Advance Funeral Plan can move with you.
Take advantage of an optional payment plan. Single and multi-year payment plans are available. If death should occur before the payments are completed, the funeral plan may be paid in full, depending on the plan. We have a plan for you!
Three easy steps to planning ahead:
Record personal and family information. The shock of grief makes it difficult to remember important information. Our Planning Guide will help your family have all the information they need when they need it most.
Select funeral services and merchandise. By selecting your services and merchandise in advance, your family will have the peace of mind of knowing what your wishes are. Our caring staff is here to help you make your selections and have your funeral be more memorable to those you love.
Pre-fund your funeral with a pre-need funeral plan. By starting a pre-need policy you are giving your family the gift of peace and guaranteeing that your final needs will be taken care of. Our Planning Book is free! We would love to share it with you and show you how to use it!
If you would like a free booklet explaining everything or you would like an appointment to meet, please contact us.