What does it mean to have a "green burial"?
People usually assume there are only two options when it comes to taking care of the body after life. While cremation and traditional burial are most common, a green burial is an alternate burial option that offers a way to lessen environmental impacts. It also helps conserve earth's natural resources while reducing carbon emissions. Green burials often use biodegradable caskets and do not require burning fossil fuels like cremations do. Green burial is a sustainable option that preserves natural habitats that otherwise would be disturbed by traditional burial.
Places that offer natural burial options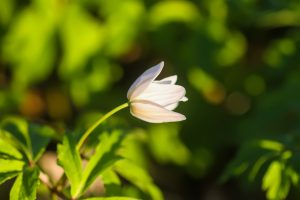 If sustainability and the environment are important to you or a loved one when thinking about end of life care, then consider a green burial as a great earth friendly burial option. There are hundreds of Green Burial Council certified providers in the United States which consist of funeral homes, cemeteries, and product providers. Willwerscheid Funeral Home and Cremation Center in Saint Paul, MN, Mound Cemetery of Brooklyn Center in Brooklyn Center MN, and Herman-Taylor Funeral Home in Wisconsin Rapids, WI are three locations near Eau Claire, WI. For more details and locations, visit https://greenburialcouncil.org.