After a traditional funeral service or in lieu of one, Smith Funeral Home is happy to help your family plan a graveside service. Many people also like to hold graveside services with close family and friends prior to a larger memorial service. We want to help you celebrate your loved one's life in the best way possible.
Graveside services prior to internment are typically brief ceremonies.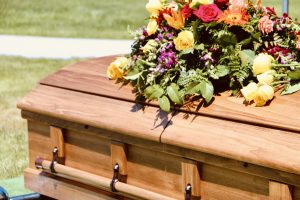 We strive to make these moments meaningful for your family and can discuss simple ways to say goodbye. Many times graveside services or committal services involve pastoral as well as familial reflections. Committal services can also include floral remembrances and musical tributes.
Smith Funeral Home will also coordinate the funeral procession for you should you have a traditional funeral service followed by a graveside service.
Don't hesitate to ask us about any service options so we ensure your loved one is truly honored.