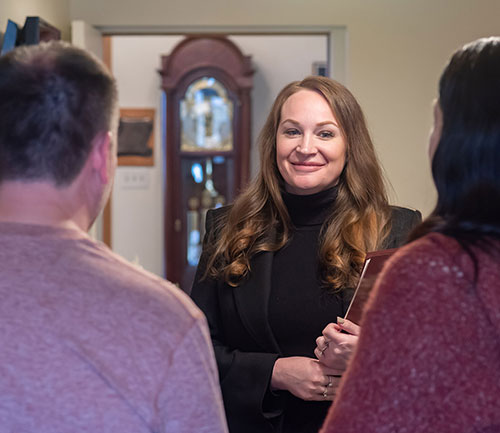 ABOUT
Smith Funeral Chapel
Three generations of family, along with an excellent staff, Smith Funeral Chapel proudly serves your family with the same personal care and dedication that has been passed down from generation to generation. Smith Funeral Chapel put in Eau Claire County's first crematory in 1982 and has been conducting funeral services since 1956.
READ MORE
Funeral Services
Smith Funeral Chapel is dedicated to offering a variety of services. We invite you to look at all options for internment including caskets and urns as well as our cremation services. Our funeral home is equipped to handle most requests and want to help in any way possible.
Planning Ahead
Smith Funeral Chapel offers planning help for those who want to alleviate some of the stress for loved ones. It is not an easy topic to discuss, but planning for your own services gives you full control and the decisions you make relieve your family of anxiety.
Resources For You
Visit our resources page for help when it comes to dealing with loss. Death is not easy, but there is help out there to get you through the grief.
Recent Obituaries
Our caring staff wants to make your life easier. We are sensitive to your family's needs. Look no further for a beautiful funeral chapel that is dedicated to serving you and your loved ones.
Serving In Your Time of Need
Testimonials
"I wanted to take a moment and thank you again for the very nice service you performed for Iran's memorial. I had several people come up to me to say "what a wonderful funeral". It was a nice tribute to him."
"I wanted to take a moment and thank you again for the very nice service you performed for Iran's memorial. I had several people come up to me to say "what a wonderful funeral". It was a nice tribute to him."