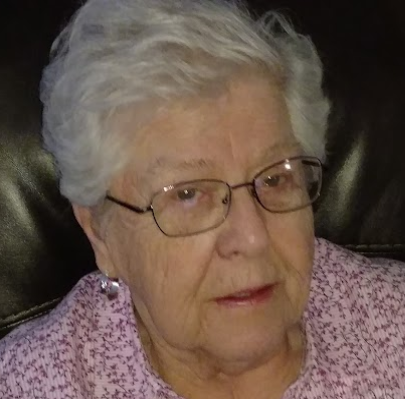 Rosemond Bernice Rothering, 93, of Eau Claire passed away Saturday, April 29, 2023, surrounded by family at Care Partners Assisted Living of Altoona, WI.
Rosemond was born to Jess and Isabel (Wiggen) Teela on June 11, 1929, in Mondovi, WI. She grew up on a farm outside of Mondovi with her 7 sisters, Barbara, Irene, Marjorie, Violet, Lorraine, Bernadette, Carol and brother, John. She graduated from Mondovi High School in 1947. She married the love of her life, Mack Albert Hampton in 1953 and enjoyed 31 blissful years, until his death in 1983. Love found her again, and she was married to Donald Rothering (deceased) for 8 years. Her professional life spanned 88 years as receptionist for an attorney in St Paul and a dietary aide for numerous hospitals. Her greatest achievement was as a cherished mother and grandmother. Rosemond enjoyed baking desserts, picking blackberries on the farm, reading novels, playing cards, and attending family reunions and celebrations.
Rosemond is survived by her son, Kevin (Tina) Hampton and daughter, Marshan (Jerry) Sneen; grandchildren Niki (Jim) Davis, Jason (Elisha) Stone, Kirsten Hampton (fiancé Richard), Courtney (Justin) Hinnenkamp; Patrick (Fe) Hampton; and great grandchildren Mackenzie, Jack, Emma, Abby, Easton, Amara, and Ryker.
She is preceded in death by former husbands Mack Hampton and Donald Rothering; Son, Collin Hampton; and daughter, Sandy Johnson.
A memorial service will be held at Calvary Baptist Church at 3036 Epiphany Lane Eau Claire, WI 54703 on Saturday, May 6, 2023, at 11:00 am, with a gathering and luncheon to follow. Condolences may be left below.