Welcome to Family-Owned Smith Funeral Chapel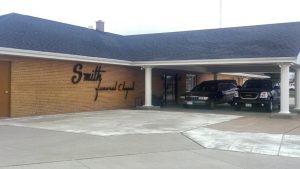 Smith Funeral Chapel – your funeral home for preparation of visitation, ceremony, to internment in Eau Claire, WI.
Whether you are planning a traditional funeral service, a contemporary gathering, or a cremation service – you can trust Smith Funeral Chapel to help your family at one of the most difficult times of your lives. Dedicated to the Eau Claire, WI community since 1956, we provide the most complete service and finest facilities all at an affordable price.
Why a Family-Owned Funeral Home is Better
Personal pride.
This is our business. You can be assured we take great personal pride in keeping our facility and our vehicles in top condition. We are also proud of our staff, and regularly pursue continuing education to maintain the highest level of professional services.
A part of the community.
The funeral profession, like many American industries, has a long and proud history of personal service provided by families with deep roots in the local community, and a deep commitment to upholding professional standards. Some of the oldest, continuously operated businesses in the country are family-owned funeral homes.
A long-term commitment.
It is very important to us to not only fill your current needs, but build a relationship so you will return to us in the future. We have a long-term commitment to this community. When you need us, we'll be here.
A singular focus.
All attention is devoted to making our funeral home the best it can be in terms of satisfying the needs of our friends and neighbors. We are not distracted nor bound by corporate mandates, we're more flexible, and more responsive to your needs